Articles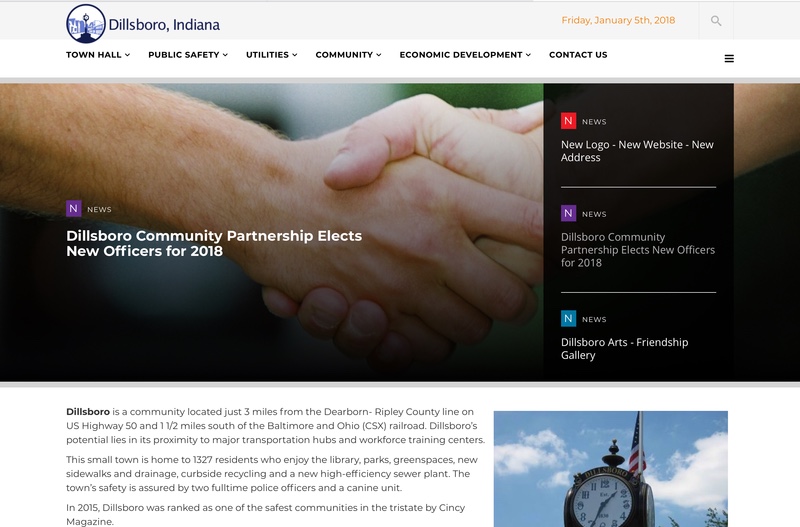 We're pleased to share with you one of our newest site launches: https://dillsboro.in.
The Basics:
Built with the Joomla CMS
JoomShaper theme
SP Page Builder (something new we're using and love it!)
And all the normal extensions - JCE, AdminTools, AkeebaBackup, RSForm Pro, OSEmbed, OSMaps.
Business Directory powered by Shopfinder.
Event Calendar - JEvents.
DOCMan for document storage.
Custom built online utility payments via RSForm Pro and Stripe.
Dillsboro, Indiana is a small town about 45 minutes outside Cincinnati OH. You'be probably already noticed the domain hack. (.in is actually India - but does anyone really care anymore?).
If you like this site, feel free to contact us to get yours looking just as good!