Articles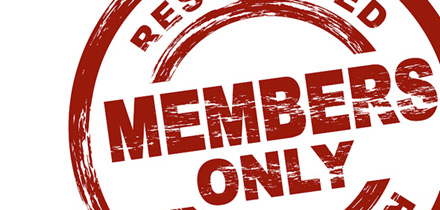 How to Restrict Content on Your Website
One of our non-profit clients wanted an area on their site where they could post private board minutes. Board members could log in, view and/or download the documents in preparation for future meetings. Of course, they didn't want this section of the site being seen by the public or showing up in the site's search results.
When we build sites, we try to anticipate our client's needs, even when they don't realize they have one!
Over the years we've purchased and maintained a number of software packages that are incredibly useful, but aren't used on every website we build.
In this case, we used a fantastic document management system called DocMan, set up a private group and in less than an hour, the board members were downloading the minutes from their last meeting.
Here are the steps:
Installed DocMan and created a category for the board.
Created a new group in the User's section.
Restricted the DocMan category to the board and administrators.
Added a menu to the DocMan listing for that category, also restricting it to the board member category (so it didn't show up for the public).
Sent login information to the board members (each had their own).
Made a 3 minute tutorial video for the client.
Done.
Non-profits ask for this kind of functionality all the time, but it's not restricted to just non-profits! Customer areas can be protected like this as well.
If your website can't do this and you'd like it to, just let us know and we'll schedule a demo!